Construction Insurance
---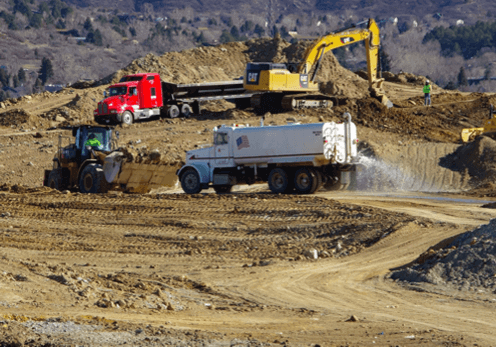 We understand the risks within the construction industry, and the many inherent hazards to labor, materials, and equipment which are vital to projects. Surescape works closely with clients to provide a broad range of coverage options which help you protect your business from unexpected events and your employees and assets from injury, theft or other damage.

As with any typical business, your construction company needs to carry the usual commercial insurance coverage for your business liability and property... Unlike other businesses, your trained personnel and your specialty equipment is the lifeblood of your business, and you need industry-specific coverages designed to preserve your balance-sheet, protecting expensive equipment, tools, and guarding against possible worksite injuries.

Surescape partners with our clients to ethically assist in assessing risk, and investing time in proper advisement, demystifying the often detailed and confusing language within insurance policies. This attention ensures we find both suitable coverage which protects all your valuable assets, and it avoids overpayment for excessive or unnecessary coverage.


Builders Risk
Most people are familiar with insuring a commercial or residential property, but many are unaware of the distinctions for insuring a property which is under construction. Builders Risk insurance offers protection for your project before it is accepted by the property owner, whether it be new ground-up construction, a remodel, renovations, or construction materials. Additionally, structures and property under development can also be unprotected from a wide range of exposures which may not affect completed properties. For example, weather damage in the form of wind, hail, or rain, as well as job-site threats like theft, vandalism or fire. Builders Risk insurance provides your business financial security by protecting against the many risks throughout the course of construction.

There are many factors in crafting a proper Builders Risk policy. Details such as timing, duration, location, and the type of property can all weigh on coverage and rates. Surescape works with clients to assess their unique needs and structures coverage that addresses those requirements and works within your budget.


General Liability
Running a construction business involves many risks. You not only need to ensure day-to-day operations are running smoothly, you also need to provide safe work sites to avoid damage and injuries, all while adhering to a strict schedules and budgets. A commercial General Liability policy can prevent major financial losses in the event of bodily injury or property damage. With proper coverage, you can protect yourself financially for medical expenses, attorney fees, settlements, and reimbursements. Surescape helps you design the right coverages with your best interests in mind, freeing you up to focus on the customers, operations, and projects which increase your profits.


Other Liability Coverages
While a General Liability Policy is an effective tool for mitigating potentially critical losses for your business, it does not cover against all types of the potential risks that may confront a business owner. There are many different types of liability coverage that can help broaden your protection against real liabilities. It is important to be properly advised to accurately assess your risk, and select the best options for your business. Our available Liability coverages include:


Premises / Operations Liability
Products & Completed Operations
Personal & Advertising Injury
Medical Expenses
Fire Legal Liability
Professional Liability (Errors & Omissions)
Pollution / Environmental Liability
Employment Practices Liability
Directors & Officers Liability
Fiduciary Liability
Foreign Liability & Kidnap/Ransom Coverage
Liquor / Host Liability
Garage-Keepers Liability
Concession Liability

Wrap OCIP/CCIP
Relying upon others to provide liability and workers compensation insurance is fraught with risk. It is hard enough to ensure your own insurance program is structured properly without taking into account responsive coverage from potentially dozens of independent subcontractors working on your project. Often, additional insured language can restrict the coverage which an owner or general contractor is relying upon. In many cases, when claims involve an owner, prime contractor, and multiple subcontractors, only a fraction of the policies actually respond with coverage. To avoid these gaps, and to gain benefit from "buying-in-bulk" an owner-controlled, or contractor-controlled Wrap Policy can offer the peace-of-mind, knowing proper coverage is in place on your project and is combined with a strong safety, and claims management program.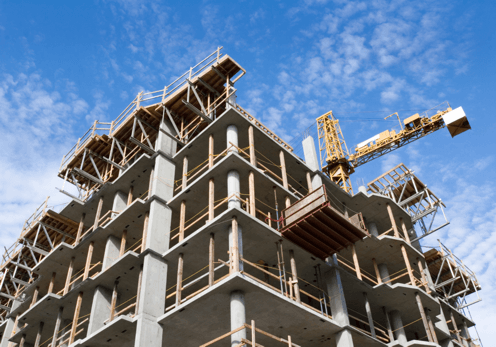 Pollution Coverage
We design these specialized policies covering property loss and liability which arise from any pollution-related damages for sites that have been inspected and found uncontaminated. These policies are usually written on a 'Claims-Made' basis, so in other words the policies pay only on claims presented during the term of the policy, or within a specified timeframe after the policy has expired.


Equipment/Inland Marine
At Surescape, we understand that quality materials and equipment is the key to successfully completing projects on budget, and on time. It is vital to keep those investments protected whether on-site, off-site or in-transit. Inland Marine insurance (or Ocean Marine insurance for overseas transit) covers your stored and transported construction materials, equipment, and tools. Whether your equipment and materials are on-site or on your lot, or moving by road, rail, ocean, or air, this insurance it is critical to help you avoid damages incurred by accidents, theft, vandalism, or even total-loss.

Surescape is dedicated to providing your company right-sized coverage to ensure all of your assets are adequately protected during mobilization, and while at work on jobsites. Our Inland Marine policies can protect:


Transported/Stored Property& Materials
Contractor Tools & Equipment
Electronic Equipment & Data
Buildings Under Construction

Commercial Auto/Fleet Insurance
Construction companies understand the high value of commercial vehicles and employees who operate them. From local to cross-country, your fleet is a key part of keeping operations up running smoothly. To prevent financial loss in the event of an accident, you need to ensure your vehicles and drivers are properly insured for vehicle damage, bodily injury, legal costs, and more. Surescape helps you determine the proper amount of commercial coverage you specifically need. Our Commercial Auto Insurance policies can be customized to include:


Bodily Injury Liability
Medical Payments
Personal Injury Protection (PIP) Coverage
Comprehensive Coverage
Collision Coverage
GAP Coverage
Uninsured/Underinsured Motorist Coverage
Additional options like 'Bailee Coverage' are available, if needed. Bailee Coverage insures property loss or damage when in your company's care, control, or custody. This includes product protection for items being transported on semis or delivery trucks.


Property Insurance
We understand running a construction business takes daily commitment. You make a daily investment of budget and time to keep things up and running, profitable, and to provide your employees with jobs. An important part of protecting that investment needs to be adequate coverage to insure your commercial property. Accidents happen, and the last thing you want to experience as a business owner is seeing your investment out of commission because you either chose the wrong policy, or selected insufficient coverage.

Surescape designs custom Property Insurance policies, uniquely tailored to your business requirement. With a right-sized policy, you can ensure your property and buildings are protected from minor and major accidents, which could otherwise result in dramatic financial losses. Our insurance specialists help you create a policy that keeps your business insured from top to bottom, offering coverage for a variety of items:


Buildings
All Interior Items (Furniture, Equipment, etc...)
Any Outdoor Signs & Fixtures
On-Site Equipment & Machinery
Inventory & Supplies