Subcontractor Default Insurance
---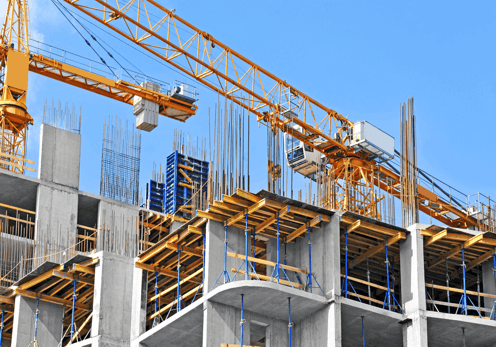 Subcontractor Default Insurance (SDI) is designed to protect general contractors from the often high costs incurred when a subcontractor defaults. Surescape uses a customized pre-qualification process and model for each client, based on their market, financial strength, blend of project types, strength and availability of alternative subcontractors, as well as the strength of their in-house risk management team. Our proprietary evaluation factors offer relevant and more insightful information, taking into account even the strongest subcontractors can go from peak to bankrupt in only a few short months with one bad project decision. Surescape focuses on structuring SDI coverage to work around common policy exclusions, terms and conditions that could impact policy claims in certain situations. We work with our clients to establish the most effective levels of self-insurance and risk transfer combinations which benefit the general contractor's bottom line, balance sheet, continuity planning, and loss reserves.


Proper Evaluation
At Surescape, we understand that subcontractor selection is paramount. A well-structured SDI backstop can be vital to your company, and individual project successes. After a detailed evaluation of each client's unique profile, we develop specific pre-qualification forms and scoring-models to use in prequalifying subs. With years of industry experience we can gauge credible maximum loss modeling by scope of work, allowing us to properly advise the appropriate structure, terms, and limits for coverage.

Initially each subcontractor is assessed both financially and with reputational data, in an effort to build the best lineup for enrolled projects. Additionally, we conduct thorough 'Subcontractor Evaluations' to further assist clients with requests for further details, key questions, and other information to determine the right sub is selected for each scope of work, given the unique project risks. We also define other risks, by scoring several project-based factors which include:


Prior Experience
Critical Path Analysis
Inherent Project Risk
Risk Mitigation
Market Intelligence

Market Intelligence
Accurate and relevant market intelligence can prevent associations with subcontractors already causing distress and concern on other projects. Surescape is heavily vested in and works primarily within the construction industry. We are active in all the major construction associations, and our officers and staff are actively participating in many industry-specific committees and boards. In addition, we track the progress and challenges of most major regional and national projects, especially client-related work. With that level of access, we stay very well informed...including supplier concerns, subcontractor labor issues, project delays, as well as other factors which could lead to a subcontractor default on one of your projects.